Un-Insured & Under-Insured (UM/UIM) Coverages for Personal Auto
Winston-Salem, NC 5/15/2015
3 out of every 7 drivers on the road are driving without insurance or without enough insurance coverage, and they're putting YOU at risk!
Click below and watch our video to learn more about how Uninsured Motorist and Underinsured Motorists Coverage can help protect you!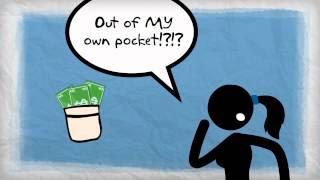 Wilson Insurance Services - Our Knowledge is Your Best Assurance™.
What Our Customers Say!
Wilson Insurance Services consistently responds to all of my insurance needs. They are real, caring people. Linda, Dee, Jennifer, Bobbi and Fletcher are experienced professionals. They are not just a voice on the other end of the phone somewhere. They are truly a fantastic, service-centered Insurance Agency.
Angela Johnson Howell
Read what others have to say.
What's New
Wilson Insurance Services Team!
What You Should Know About Rental Car Insurance
2/1/2018
There are some very serious contractual gaps in coverage for rental vehicles. Even if you purchase their Collision Damage or Physical/ Loss Damage Waivers, many rental car contracts exclude the following:
Theft of the Vehicle
Tolling, or Turning the Vehicle Over
Lease Gap coverage
Loss of Use
Glass, Tire and Undercarriage Damage
Animal Collision
Flood and Hail Damage
Damage above the Windshield
Individuals who rent personal vehicles for extended periods and do not have a Personal Auto policy in force
Drivers who rent, and do not own another vehicle insured elsewhere, need to be expecially careful here
Read More »
The Five Costliest Traffic Tickets for Auto Insurance
1/15/2018
Those whirling blue lights in the rearview mirror usually mean just one thing: It's traffic ticket time. The worse the violation, the more your car insurance costs may rise because it's more likely you'll be considered a bigger risk to the insurer. Rack up a combination of the nastiest violations plus a few accidents, and insurers may even refuse to cover you, says Loretta Worters, spokeswoman for the Insurance Information Institute, a trade group.
It boils down to matching the premium you pay to your risk as a customer, says State Farm spokesman Dick Luedke. "Sometimes you get lucky and violate (traffic laws) a lot and don't get caught, and sometimes you do it once, and you are caught," he says. "That's why we use all sorts of other things to measure risk as well." So it's tough to say how much your insurance premiums will rise per violation. Different insurers calculate premium costs differently, Worters says. With the help of experts, including J. Robert Hunter, insurance director for the Washington, D.C.-based Consumer Federation of America, we now identify what are considered the five worst traffic violations for your insurance bills:
Read More »