Boat Insurance Basics
Winston-Salem, NC 8/1/2019
Learn the basics of boat insurance to ensure you have the knowledge and insurance coverages to help you stay afloat.
Click below to watch our brief video on boat insurance basics.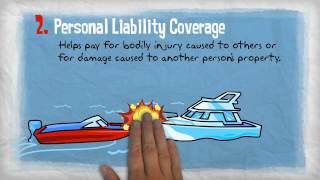 Wilson Insurance Services - Our Knowledge is Your Best Assurance™.
What Our Customers Say!
"I wanted to let you know what outstanding customer service I experienced today. Jennifer Wakefield contacted me because she had been notified that I purchased a new car and had not yet reported it on my auto policy. At the time I purchased the car, the dealership assured me they would be contacting your agency to make the switch and to verify that I had certain levels of coverage. Imagine my dismay to learn that five weeks had gone by, and this call had not been made! Jennifer took care of all the loose ends for me and was very kind and responsive throughout all of our communications.
I have had Home, Auto and Umbrella Liabilty coverage through your agency for four years. Every time I contact your staff, I am blown away by how helpful and kind everyone is, and how consistent your service remains, regardless of who I am speaking with. You have a fantastic team of employees. Keep up the great work!"
Meghan Claffey Cline, MHS - Nutritional Interventionist, Wake Forest University
Read what others have to say.
What's New
Why every Board of Directors should carry D&O Insurance
12/3/2019
Directors & Officers Liability insurance provides coverage for your own "wrongful act" while performing duties as a Director of Officer of the insured entity, or the "wrongful acts" of other board members.
Why Do You Need Director's & Officers Liability Insurance?
While an organization is legally permitted to cover the costs incurred as a result of personal liability stemming from the activities performed on behalf of the organization, this ability, called indemnification, may not apply to every situation. The director or officer may become personally liable in their duties performed for the organization.
Read More »
What You Should Know About Rental Car Insurance
11/13/2019
There are some very serious contractual gaps in coverage for rental vehicles. Even if you purchase their Collision Damage or Physical/ Loss Damage Waivers, many rental car contracts exclude the following:
Theft of the Vehicle
Tolling, or Turning the Vehicle Over
Lease Gap coverage
Loss of Use
Glass, Tire and Undercarriage Damage
Animal Collision
Flood and Hail Damage
Damage above the Windshield
Individuals who rent personal vehicles for extended periods and do not have a Personal Auto policy in force
Drivers who rent, and do not own another vehicle insured elsewhere, need to be expecially careful here
Read More »
5 Types of Cyber Criminals and How to Protect Against Them
11/3/2019
Understanding the types of cyber criminals and their techniques can help protect your organization from a
data breach
. Here are some common threats and steps a business can take:
Read More »