Choosing Personal Auto Limits
Winston-Salem, NC 4/14/2015
You're purchasing auto insurance to protect your vehicle, but what are these coverage limits about? Let's briefly take a look at some of the common limits found in a standard personal auto policy.
Click below to watch our brief video about auto coverage limits.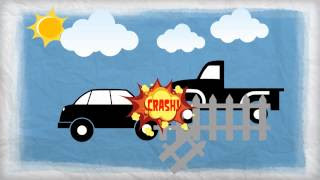 Wilson Insurance Services - Our Knowledge is Your Best Assurance™.
What Our Customers Say!
Dear Fletcher, I wanted to drop you a note to say what a pleasure it is to work with your team. Jennifer and Linda are terrific. I'm often faced with challenges when attempting to collaborate and coordinate with my service partners. That is never the case with Wilson Insurance. It is a relief and a calming thought to know I can count on you and your team for support. Thanks for the consideration. Don
Don Smith, Hayward Industries
Read what others have to say.
What's New
Claims and Your Insurance Rates
10/24/2017
When is it time to contact your auto insurance or home insurance agent to file a claim?
You might be thinking, "Whenever my car or house has been damaged, like by an accident, or a disaster." But deciding whether to file a claim can be a complex process. In some cases, a claim may cause an insurance company to raise your rates. In other instances, a claim could land your name in a database that might make it difficult to get or maintain coverage in the future. Before you file a claim, make sure you completely understand how it will impact your future premiums and insurability.
Claims that spike premiums
Certain types of home insurance claims are more likely to trigger an increase in premiums. They include:
1. Dog Bites
2. Water Damage
3. Slip-and-Fall Claims
"The whole point of insurance is to make good on a loss, to make individuals whole again," says Claire Wilkinson, the editor of Terms + Conditions, the blog of the New York-based trade group the Insurance Information Institute. However, many people fear that filing insurance claims will cause them to be "blackballed" by insurance companies, resulting in higher premiums, loss of coverage and difficulties obtaining new insurance. And in some cases, they might be right. Read more here:
Read More »
What You Should Know About Rental Car Insurance
8/1/2017
There are some very serious contractual gaps in coverage for rental vehicles. Even if you purchase their Collision Damage or Physical/ Loss Damage Waivers, many rental car contracts exclude the following:
Theft of the Vehicle
Tolling, or Turning the Vehicle Over
Lease Gap coverage
Loss of Use
Glass, Tire and Undercarriage Damage
Animal Collision
Flood and Hail Damage
Damage above the Windshield
Individuals who rent personal vehicles for extended periods and do not have a Personal Auto policy in force
Drivers who rent, and do not own another vehicle insured elsewhere, need to be expecially careful here
Read More »
5 Ways to Control Rising Homeowners Insurance Premiums
6/10/2017
Just as with real estate values, location rules when it comes to homeowners insurance costs. According to the National Association of Insurance Commissioners, the average annual U.S. premium was $842 in 2015, the most recent year for which figures are available. Floridians paid the highest rates, averaging $1,534 a year, while at the opposite end of the spectrum, homeowners in Idaho paid $422. North Carolina residents averaged $664 per year.
Fortunately, you can take several steps to bring down the cost of your own homeowners policy, short of packing up and moving:
Read More »